We started OneLatitude with the idea of helping travellers experience things they hadn't before! Handpicked luxury, curated experiences and authentic interactions, for those who want something more out of their holidays!
We take you on unmatched adventures around the world. With our experience of over 65 countries explored, we select everything personally and what you get is a unique, fun, luxurious and exciting holiday you'll always remember.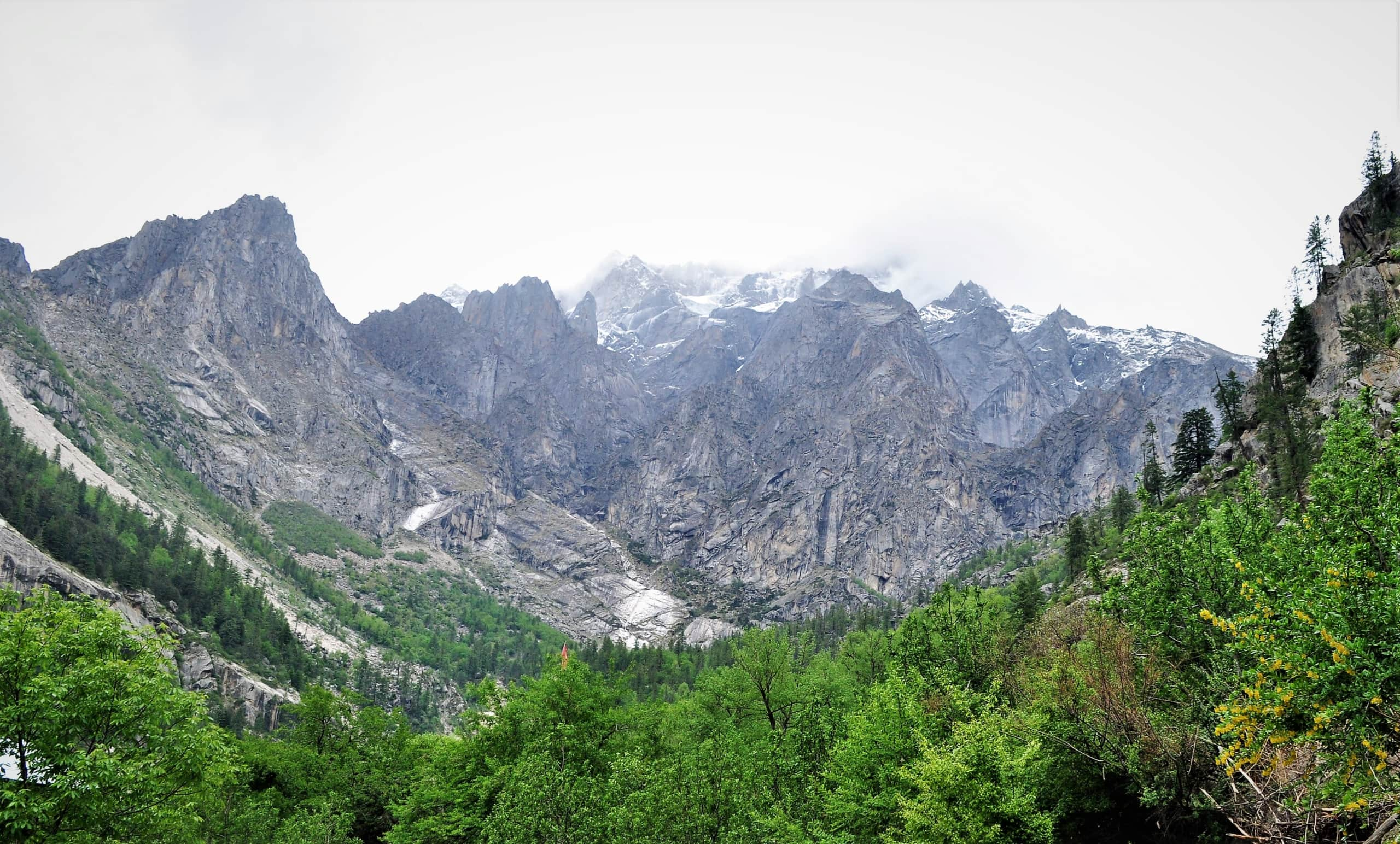 Meet the Team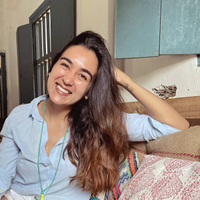 Simran
Ask Me About
India, Americas, Caribbeans, Canada, Namibia, Botswana, South Africa, Kenya, Tanzania, Europe, United Kingdom, Russia, South East Asia, Sri Lanka
I used to always say - 'I work so I can travel', so it was about time I started to work IN travel! I am no box-checker, I love being in a single place and exploring it till I feel (almost) like a local before I explore a a new destination.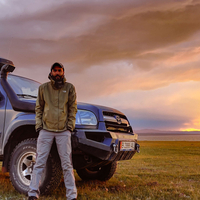 Bharat
Ask Me About
India, Central Asia, New Zealand, Botswana, Namibia, South Africa, Kenya, Tanzania, United Kingdom, South East Asia, Bhutan, Sri Lanka
If I could, I would spend each day of my life on the road, meeting new people, experiencing their way of life, and driving across rural and remote regions, to experience the soul of the world!

Responsible Travel
Social, Economic and Environmental Sustainability is at the heart of our travels. We want to make it a better tomorrow, for everyone!

Authentic Local Experiences
We help immerse you in the local culture, food, art, history, music and more; every single time.

Luxury Expeditions
Handpicked, Curated and Luxurious! Each trip is all this and personally lead by our expert curators & leaders

Small Groups, Always
No one likes to be a part of a herd, especially on a holiday. We only host small groups on all our expeditions!
Come travel with us, let us personally take you on an adventure you'll never forget
My first trip with one latitude to Bhutan was relaxed and fun one. The places we visited were very diverse n stays were very cosy ones…food was lovely. All the team of onelatitude ( guides n drivers ) were very helpful n made us feel at home. I loved the trek to tigers nest n a hike in phobjika….one the whole I loved the trip….thank u guys for making this trip memorable…
Ratna Ketineni
Hyderabad, India
We couldn't have been happier with our Bhutan driving trip organized by OneLatitude . The whole experience was amazing and the trip was so well curated .It was a good combination of touristy places as well as off beat locations which were just out of this world. Big thank you to Bharat and Simran for the wonderful experience. We look forward to many such trips in the future organized by OneLatitude. We highly recommend OneLatitude to anyone who is looking for personalized and one of a kind experiences.
Akriti Agarwal
New Delhi, India
Our travelling experience with One Latitude was outstanding. Everyday was a different experience with them as they had so meticulously planned the trip. We travelled with our 3 year old boy and he too remained excited exploring different sceneries each day. Not to mention the warmth and energy that Bharat and Simran brought to the table. As our hosts they were truly amazing. Can not thank OneLatitude enough for this out of the world experience.
Nikita Sarwara
New Delhi, India
We booked One Latitude for our Spiti trip and I was a bunch of nerves ..as my father whose 74 and my daughter who's 4.5 years were travelling with us .The trip started at Theog with surprise Headway water flasks as giveaways on Day1 which gently reminded us to travel responsibly-(No plastic bottles were used throughout the trip across a group of 15 for over 10 days ) .As we headed out to remote places with the most gorgeous properties handpicked by the team Bharat and simran who guided the expedition went over and beyond the call of duty with constant reminders on staying hydrated every hour as we drove through the most scenic views we've ever witnessed ensuring everyone acclimatised well. The lunches were planned in remote locales with tented setups and steaming hot food across different cuisines each day by the teams chef at 14000 Feet . Travel safety was of utmost priority and right from the briefings to the gaming sessions they touched our hearts and struck a chord with a 4 year old to the oldest member with much ease and a personal connect . That goes onto say that they truly are an epitome of hospitality and value Atithi Devo Bhava by just being themselves and sharing with us strangers their love for travel ,cherished fun facts as we drove along the worlds most treacherous road. Highly doubt if any road ever taken would come close to the experience they gave us – It was Warm,Responsible and HIGHLY RECOMMENDED !
Bhakta Patnaik
Mumbai, India
The impeccable planning, the choice of properties, the flawless execution are all taken care of but That's NOT what OneLatitude is about. Magic. Really.
There is love and dedication involved here. Love for their work. Love for the environment in which they operate. Love for their staff and partners. Love for the joy of sharing something special.Dedication to the safety and comfort of the travellers who choose them. They achieve the impossible recipe of a family traveling together even among strangers. Wherever you go you feel you are amongst friends and family. Magic. Really.
A trip with OneLatitude feels like you are traveling with your family to see secrets of the Himalayas they have savoured for years. You end up being grateful that they shared their secret. Magic. Really.
Owners become your family. Staff become angels who serve you delicious food in the middle of absolutely gorgeous nature. The fellow traveller becomes a friend for life. Magic. Really.
Road trips will never be the same again. Nothing will match up to Spiti with OneLatitude. Ever. Magic. Really.
Rohan Khare
New Delhi, India
I honestly have no words to describe how amazing an experience we had with OneLatitude. Travelling with a 3 year old, we were sceptical to say the least! But the way they took care of the smallest things, the arrangements and last but not least the team of OneLatitude… nothing but gratitude and respect for them! Thank you so so much OneLatitude for the experience of a lifetime! We really look forward to more adventures with you!
Angad Guron
Punjab, India
Care about our planet? Looking to experience the cultures of its people? Want to journey and see parts that may not be on the beaten path? Enjoy it with like minded company and seasoned professionals. OneLatitude will help you work out a holiday just to your liking. I had the experience of lifetime on a Snow Leopard spotting expedition in Himachal Pradesh. And now I'm waiting to take my next trip with OneLatitude.

Sriram Thiagarajan
Bangalore, India
Went on a trip with OneLatitude to Spiti valley. Every place we stayed was amazing. The lunches "on location" were awesome and well thought out. The OneLatitude team were also ready to help when one of the traveling party had forgotten something (like sun block). I will definitely travel with them again

Mohammed Ahmed
Hyderabad, India
We were BLOWN AWAY by the flawless / excellent arrangements from start to finish by OneLatitude and it's entire team. The effort put in to scout for exotic locations for the lunch , food preparation and the trouble taken to leave a bare minimum carbon footprint was amazing. Easier to say but tough to implement but done by the team. The hotels selection and the emphasis on safety was phenomenal. We were looked after so well and the care and concern taken to get us acclimatised to the higher altitude was close to parenting. Hats off! We came out with a feeling of having amazing fitness levels when it's not the case. Most importantly the team never treats you as clients but as one big family.
Ranjana Nene
Mumbai, India
This was my most memorable trip in India till date. My experience to Spiti valley in short can be stated as
"it was like a very well organized destination wedding with excellent arrangements where everyday you are pampered with lovely landscapes, extraordinarily beautiful scenery and delicious, freshly cooked cuisines served with great warmth amidst serene locations. Hospitality of Simran and Bharat is amazing. They form a brilliant energetic young team. I look forward for many more trips with them. Wish them great success in their venture.
Lt Gen Surinder Singh
Chandigarh, India
I had a wonderful opportunity to explore Ladakh on two wheels with OneLatitude. Team OneLatitude, comprising Bharat and Simran, was amazing in the manner they planned, curated and conducted the tour. Every little detail was looked into. The small manageable group composition, selection of areas to be visited, schedule, organisation of convoy, refreshments and nice picnics enroute, everything had a personal touch.
Simran, a widely travelled, cheerful management expert with exceptional people skills was amazing with elders and children alike. They made the trip a lifetime best. Even though the drives were adventurous, they took us through some amazing landscapes rarely seen. I look forward to many more amazing trips with OneLatitude both in India and abroad. As they grow, they can be the best premium luxury travel group for foreigners and discerning India travellers who want to experience the incredible variety that India offers. God speed and best wishes.
Nitin Pasricha
Delhi, India
I had not driven on snow and icy roads before, and I knew that it had to be with seasoned professionals the first time I did so. I learned about OneLatitude's Winter Spiti Snow Leopard Expedition, and I immediately signed up for it. Turned out to be one of the best decisions of my life for many reasons 🙂 Not only did they help and take care of arranging all the safety snow gear for the car but they helped me drive safely on the snowy and icy roads of Spiti … By far one of the most memorable drives of my life. Stays were comfortable and warm (temperature-wise as well as the amazing hosts :)). It was my lifelong dream to spot the snow leopard(s), and the team at OneLatitude ensured we spotted it, not once but twice 🙂 Luckily we spotted it within 2 hours of reaching Chicham… I can't thank you enough for this team OneLatitude 🙂 Last but not least, I practice and preach traveling responsibly. They ensured we traveled responsibly from avoiding single-use plastics, eating local, ensuring we are always carrying non-packaged filtered water at all times, supporting local businesses, calculating emissions, and making a conscious effort to reduce and offset it, and much more. One of the very few outfits that actually do this. Kudos to you guys, Will definitely be traveling with you guys again very soon 🙂

Eshu Marwah
Delhi, India
We were looking for a quaint Himalayan property, which we could have entirely to us, as we were vary of sharing it with strangers. Bharat and Simran, were hands on. Not only did they arrange a beautiful cottage for us in the midst of an apple orchard, but they also ensured it was not booked for 24 hours before we came in. The thoughtful notes on each bed side, and the daily activities – hikes, picnics & bbq's were exactly what we needed. Pre trip they also called us and advised us on how we can reduce using plastic, which has been a great learning for the kids!
Yuvraj Arora
New Delhi, India
A drive of a lifetime- spectacular organisational skills, sustainable and responsible travel, stunning locations, and the most sincere team.
Travelling with One latitude was genuinely an experience of a lifetime for me. flawless execution and planning seems to be their forte. one needs to understand, self driving trips to such remote locations such as Zanskar with a convoy of 10 vehicles and as many travellers is not an easy task, its filled with challenges and uncertainties. but not once did we feel any stress or even an iota of discomfort. everything was planned and executed flawlessly.
the locations the places we stayed at were all top notch.
the teams never give up attitude is nothing short of inspiring.
Bharat a seasoned traveler and an automobile enthusiast with his abundant knowledge, experience and never dying energy is a force to reckon with.
Simran a true people's person with her gleaming and contagious smile and vast travel experience is truly a delight. making friends with kids and elders alike she will make sure your travel experience is a memorable one. will go out of her way in a heartbeat just so you are happy and content.
and not to forget Karamchand (kc Bhaaaai) his speed and dedication to his work was truly commendable. always running around in those high altitude terrains just to make sure all the traveler's are well taken care of.
being a smoker I was a little worried about the high altitude locations and drive through some of the highest passes.
all I had to to do was take their guidance and follow some simple instructions and not once did I feel hassled by the thin oxygen. everything was just PERFECT.
the riverside picnics which were set up in a matter of minutes to some of the best bbq experiences of my life.
man do I miss those burgers*
Thank you team One Latitude for this experience,
a memory that is etched in my mind forever.
wishing you guys all the luck that you deserve. safe travels and happy journeys. To many many more 🙂

Ananth Reddy
OneLatitude was awesome with their planning of locales, places to stay, length of drives with enough rest when needed and food was amazing through out the trip. The OneLatitude teams emphasis on safety precautions was spot on. Always ready to help with a smile and keeping their guests comfortable is their biggest asset. Will surely travel with them again in the future. All the very best to them.
It was a splendid experience with OneLatitude, totally professional, well planned! A Experience worth taking in a lifetime. Would love to travel with them again and again. How we explored with them we may have never been able to do this by ourselves. Thank you for an everlasting memory !!!

Sumit Suneja
Delhi, India
OneLatitude planned an amazing family trip. What was great was that they carefully listened to our needs – which were quite a few as we were three generations traveling. The meal requirements being the hardest, yet spot on. The kids got some much needed outdoor time, after an entire year being on their phones. Highly recommended them!
Milkesh Potdar
Mumbai, India
They say astronomy and traveling are humbling experiences.
The adventure to explore a place is to explore oneself. Forms ourselves, in different places, climates, conditions. In all the vastness and obscurity of the world to travel and explore it is not only important to have a right spaceship but also the right set of explorers who have seen and explored the worlds in and out.
For me that's OneLatitude. For me that's Bharat and Simran.
With their curated experiences, you may go in as tourist but will come out as an explorer. Explorer not only of the incredible destinations they will take you on, but, to explore the child within you who is experiencing unfathomable reality for the first time; the young teenager within you who is experiencing their first love and the wise adult self who is absorbing the serenity towards enlightenment.
If there is any travel, any place, any destination to experience & explore, it is this, it is them, it is OneLatitude.
It was a splendid experience with OneLatitude, totally professional, well planned! A Experience worth taking in a lifetime!! Would love to travel with them again and again. How we explored with them we may have never been able to do this by ourselves. Thank you for an everlasting memory !!!

Sanjeev Reddy
Hyderabad, India
Loved every bit of the trip…Will surely do a lot many trips with you guys!!! Thanks for everything!!!